We recognize that all our patients are unique and deserve to receive orthodontic care that reflects their individual needs. Our experienced and talented team is committed to working with you and your family to create a comfortable, stress-free, and rewarding orthodontic experience every time you visit our practice.
We are pleased to welcome you and your family, and we look forward to working with you.
---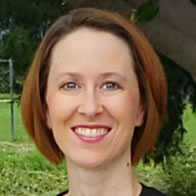 Ada
Treatment Manager
I love that I help change lives by changing smiles! It's fun to interact with our patients and their families and get to know each person as he or she moves through treatment. I assist Dr. Frech as he transforms people's lives: helping with various procedures and supporting our patients.
Outside of work, my priority is time with my husband Matthew and our two awesome boys. We also have a beautiful Australian Shepherd, Beau. I am very involved with my church, where I direct the choir and enjoy Bible studies, and also enjoy family camping trips and anything and everything Disney.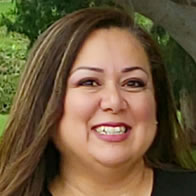 Christina
Treatment Manager and Lab Technician
I really enjoy getting to know our patients and watching how they change during treatment. Seeing reactions when we remove a person's braces and they see their finished smile for the first time is absolutely priceless! I assist Dr. Frech with different orthodontic procedures and work in our onsite lab, to create custom appliances and retainers.
When I'm not working, I am usually with my husband of more than 20 years, Jamie, and our two outgoing daughters, Cierra and Crissa. I love family BBQs and making wonderful memories! I am a huge Dallas Cowboys and Texas Rangers fan and like supporting our local schools by attending their sporting events, too.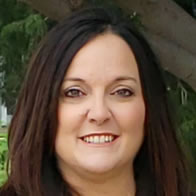 Crystal
Financial Coordinator
I have been in the dental field for more than 25 years and worked for Dr. Frech for at least 18 of them. I truly have enjoyed making orthodontics my career. As our financial coordinator, I get to meet new people every day and help them with all the billing and insurance aspects of their treatment. I love working with a team that shares a common goal: giving our patients beautiful smiles they will have for a lifetime.
I am so proud of my three kids. Tanner and Marlee are in college, and Zoe is in high school. My spare time is spent watching my daughter on the soccer field and traveling, especially road trips with my family.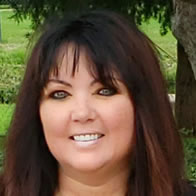 Julie
Appointment Coordinator
I love meeting and interacting with our patients. It's so much fun to see each person's smile transform during treatment — and incredible how those changes completely change the person's confidence and outlook! I help patients and parents schedule visits and procedures, answer questions, and make sure they feel at home.
I enjoy spending my weekends visiting my son Peyton in the DFW area, or watching my nieces and nephews play basketball, softball, T-ball, and soccer. I also love traveling and attending college sporting events.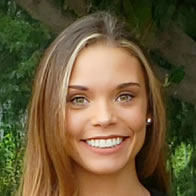 Kylie
Treatment Manager
It is really enjoyable to meet and get to know each patient and the family during treatment. I love seeing the smile on a patient's face when they see their teeth the day we take the braces off. They can't stop looking in the mirror and laughing with happiness! I know that feeling of amazement because Dr. Frech was my orthodontist! I ensure our patients are happy with their finished smile by assisting Dr. Frech as he fixes their areas of concern.
While I love what I do during the day, I also love going home to my partner, Juan, and our young daughter.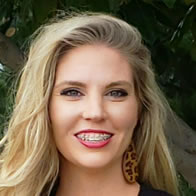 Linda
Treatment Manager
I love being part of creating beautiful smiles for our patients! It never fails to amaze me how orthodontics can completely change a person's appearance and their self-esteem. Watching a patient move from being uncomfortable with their teeth to smiling constantly is the best experience! I assist Dr. Frech, chairside, with different orthodontic procedures, and always encourage patients to keep up with their home care.
As a mother to three beautiful children, when I'm not at work I'm on the go between football, church, and fun-filled family adventures. I love watching sports and cheering on my favorite teams.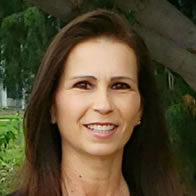 Susan
Treatment Coordinator
I enjoy watching each patient as they progress through treatment, and love seeing everyone's reactions when they are finished and have a beautiful new smile! I am responsible for new patients as they transition into the practice and treatment. I communicate with patients and parents before, during, and after treatment, answer questions about care, and also correspond with dentists and other specialists.
My husband Rob and I like spending our free time traveling, being with family, and listening to live music. We spend many of our weekends volunteering with Texas Pit Crew, a local dog rescue.