We recognize that all our patients are unique and deserve to receive orthodontic care that reflects their individual needs. Our experienced and talented team is committed to working with you and your family to create a comfortable, stress-free, and rewarding orthodontic experience every time you visit our practice.
We are pleased to welcome you and your family, and we look forward to working with you.
Devek K. Frech, DDS, MSD, PA and his team offer on-time appointments. Click here to schedule yours!
Christina
Lab Tech, Orthodontic Assistant
I am the diagnostic imaging/lab technician for Dr. Frech, and I have worked here since 2006. I enjoy the variety of responsibilities I have in the lab, as well as taking photographs and X-rays. I also like making the orthodontic retainers to hold all the beautiful smiles we create in place. It's great to know I played a part in creating beautiful smiles for our patients!
I am happily married to Jamie and have two beautiful daughters, Cierra and Crissa. We are a family full of laughter! I'm also active in sports, including softball, volleyball, and bowling. I love spending time with family and friends, and watching football. Hook 'em Horns!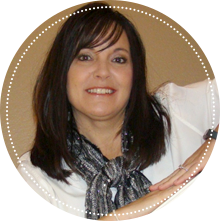 Crystal
Financial Coordinator
I am here to assist our patients and their parents with all their financial and insurance needs. I have been with Dr. Frech for 15 years and have enjoyed every minute of it! In the past 26 years, I've worked in all aspects of dentistry, but my favorite is definitely orthodontics. I've created so many friendships while watching as patients gain more confidence and achieve beautiful smiles. It has been the perfect job and has allowed me to balance my family and my career.
I have three happy and healthy kids: Tanner is in college, Marlee is a junior in high school, and Zoe is in junior high. When I'm not at work, I am your typical soccer mom, and you will find me on the sidelines, cheering on my kids in all their activities. I also enjoy spending time at the gym and relaxing with my friends, family, and my dog.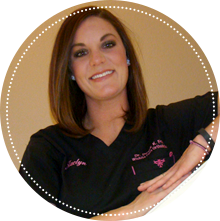 Jaclyn
Orthodontic Assistant
I assist Dr. Frech in the care of our patients by taking X-rays, assisting with treatment, and making sure patients are comfortable. I love knowing that we make our patients feel confident when they smile! I started working for Dr. Frech in 2010, and can't imagine being a part of a better team. Every person in our office, including our patients, is a joy! We are like one big family. We always have laughs and it's a great feeling to go to work and love what you do!
I'm 28 and originally from Vernon, TX. I now live here in Wichita. I have two handsome nephews with whom I love spending time when I can. The majority of my time outside of the office is spent with my family and working out.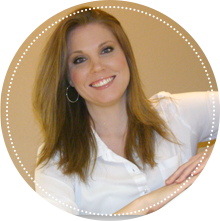 Linda
Appointment Coordinator
I work at our front desk where, in addition to greeting patients with a smile, I also schedule our patients' next appointments, and manage social media accounts and our patient award hub. We see so many people each day, and I really enjoy getting to know each of them and seeing their progress while in treatment. I love the friendships that have come out of working with the ladies in this office. Dr. Frech truly cares about his staff, and I feel like we have a great team!
I have two wonderful little boys, Sean and Christopher, who are my motivation and inspiration to continue moving forward and making the most out of life. When I have free time, I enjoy spending it with my family and friends.
Susan
Treatment Coordinator
I am responsible for new patients' smooth transition into the practice, communication with parents and patients during and at the end of treatment, and communication with other dentists and specialists in the community. I am a trained dental assistant, so I can also answer many of our patients' questions with regard to their treatment. When their treatment is finished, we all share in the excitement of seeing a new smile!
I enjoy spending time with my husband Rob and our son Chris. We love to travel and hope to have the opportunity to experience even more beautiful places. I am involved in my community with animal rescue and volunteer every weekend with helping animals.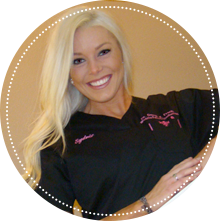 Sydnie
Orthodontic Assistant
I've worked in the dental field since 2009, and have specialized in orthodontic assisting. It is so rewarding to create beautiful smiles every day. We get to change lives, one smile at a time, and watch our patients grow into happy, healthy young adults! It's so much fun to work with this team as well; we're like a big, happy family!
I am happily married to my husband Art, who is my rock! August 13, 2014 was the best day of our lives, when we welcomed our precious baby boy Knox into this crazy world! I am extremely active; working out and being fit are very important in our lives!
Review the Wichita Falls Orthodontics team on Google +